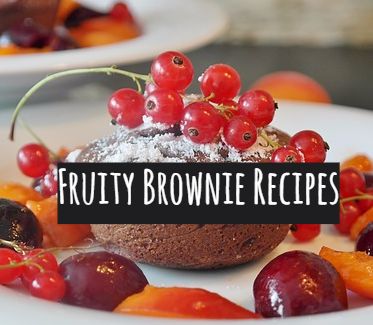 There's something about the combination of chocolate and fruits that's just too irresistible! Here are some awesome brownie recipes that are made divine by the addition of delicate fruit flavors. Whether you're an avocado lover, an apricot glutton, or a raspberry fan, you'll surely find a recipe or two that you can use in the kitchen!
If you're fond of making brownies and other gooey sweets, invest in a durable and reusable silicone baking mat that will make your work in the kitchen a lot easier. 

Avocado And Date Fudge Brownies (My Kitchen)
Ingredients
For the brownies
75 ml

coconut oil, plus extra to grease

100g

dark chocolate, chopped

1

avocado, peeled and pitted

120g

soft, pitted dates, chopped  and soaked in warm water for 10 minutes

½ cup

coconut milk

2 tbsp

honey

3 large

eggs

1 tsp

vanilla extract

½ cup

coconut flour

¼ cup

cocoa powder

½ tsp

bicarbonate of soda

50g

walnuts, chopped
For the icing
1

cup

puréed avocado

½ cup

peanut butter

½ cup

coconut milk

¼ cup

cocoa powder

2 tbsp

honey
White Chocolate Apricot Brownies (My GF Home Bakery)
"Soft,chewy,moist and with the fruity addition of the apricots these brownies were meant to be a stable in our family!"
Adapted from Back for seconds
Ingredients:
1/2 cup unsalted butter
4 oz white chocolate chips
3/4 cup granulated sugar
2 eggs
1/2 tsp salt
1 teaspoon vanilla extract
1/4 cup shredded coconut
1 cup gf all purpose flour
1 1/2 tsp baking powder
2 fresh apricots,pitted and  diced  in 1/4" cubes
via White chocolate apricot brownies (gf)
White Chocolate Raspberry Cheesecake Brownies (Baker by Nature)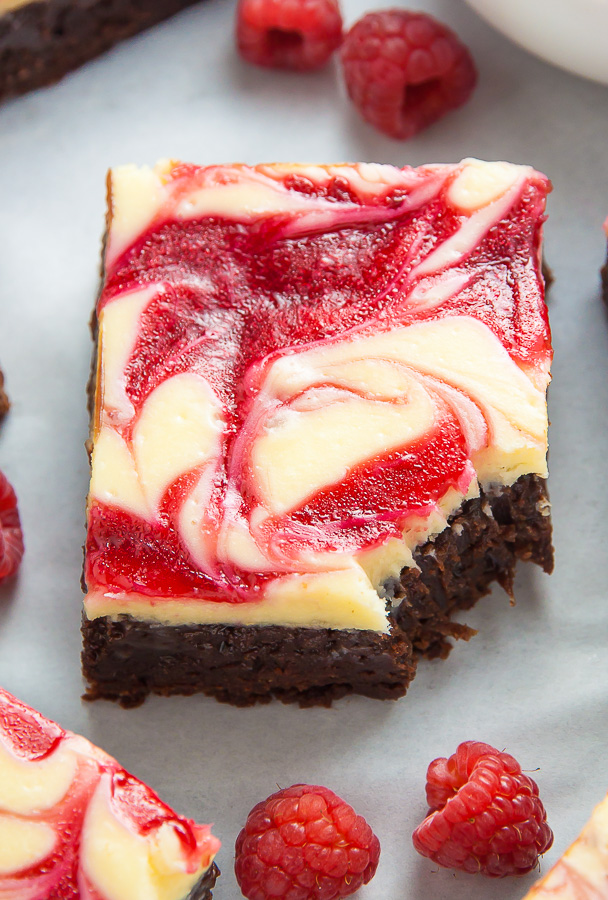 "If you love white chocolate… and cheesecake… and brownies, get ready to seriously fall in love, because this dreamy combination, is now a reality."
Ingredients:
For the Brownies:
1 and 1/4 cups all-purpose flour
3/4 teaspoon salt
2 tablespoons unsweetened cocoa powder
12 ounces dark chocolate (chopped), (see post for brand recommendations)
1 cup unsalted butter (2 sticks, 8 ounces) cut into small pieces
2 cups granulated sugar
5 large eggs, at room temperature
For the White Chocolate Cheesecake Filling:
4 ounces white chocolate, chopped, melted, and slightly cooled (see post for brand recommendations)
12 ounces full-fat cream cheese (one and half blocks), very soft
3/4 cup granulated sugar
2 large eggs, at room temperature
For the Fresh Raspberry Swirl:
3/4 cup fresh raspberries
3 tablespoons granulated sugar
via White Chocolate Raspberry Cheesecake Brownies - Baker by Nature