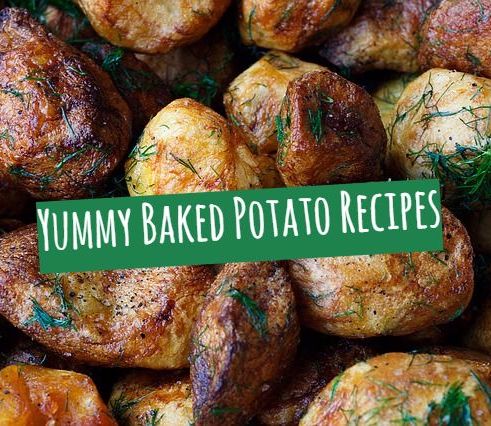 Potato heads unite! This National Potato Month, we're giving you the best potato recipes on the internet today. Here are some of the meatiest and cheesiest recipes you can make this week!
Making these baked potato dishes will be a lot easier with a silicone baking mat. Cut your clean-up time in half and have more time enjoying a scrumptious meal with your family!

Twice-Baked Potatoes (Food Network)
Recipe courtesy of Ree Drummond
Ingredients:
8 baking potatoes, washed

3 tablespoons canola oil

2 sticks salted butter

1 cup bacon bits (fry your own!)

1 cup sour cream

1 cup Cheddar or Jack cheese (or a mix of both), plus more for topping

1/2 cup whole milk

2 teaspoons seasoned salt

3 green onions, sliced

Freshly ground black pepper
via Twice-Baked Potatoes (Food Network)
Bloomin' Baked Potato Recipe (The Gunny Sack)
"Go ahead and add sour cream, onions and whatever else you want and then dig in! These bloomin' baked potatoes were as delicious as they look." 
Ingredients:
2 potatoes

½ cup olive oil

Sea salt (or other coarse salt)

4 tablespoons cheddar cheese, shredded

2 tablespoons bacon bits
via Bloomin' Baked Potato Recipe (The Gunny Sack)
Hasselback Potato (Pure Wow)
"Cutting the accordion-like shape takes no time at all--seriously. But the more important point here is that you can fill all those crevices with exponentially more toppings (hello, cheddar cheese and bacon) than your average spud." 
Ingredients:
4 large russet potatoes

4 tablespoons butter, softened

Salt and freshly ground black pepper

½ cup shredded cheddar cheese

½ cup chopped cooked bacon, crumbled