If you're looking for great recipes for Halloween, you're in luck! This week, we're featuring the cutest and spookiest treats for your Halloween party. Go on, check them out and pick out recipes that you like best.
Strawberry Ghosts     Graveyard Cupcakes    Homemade Candy Corn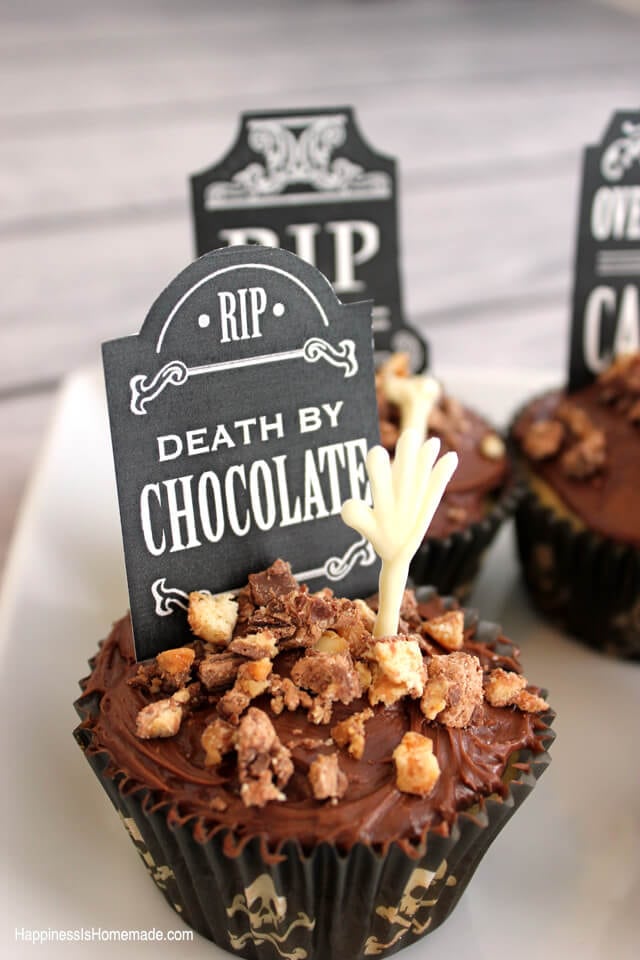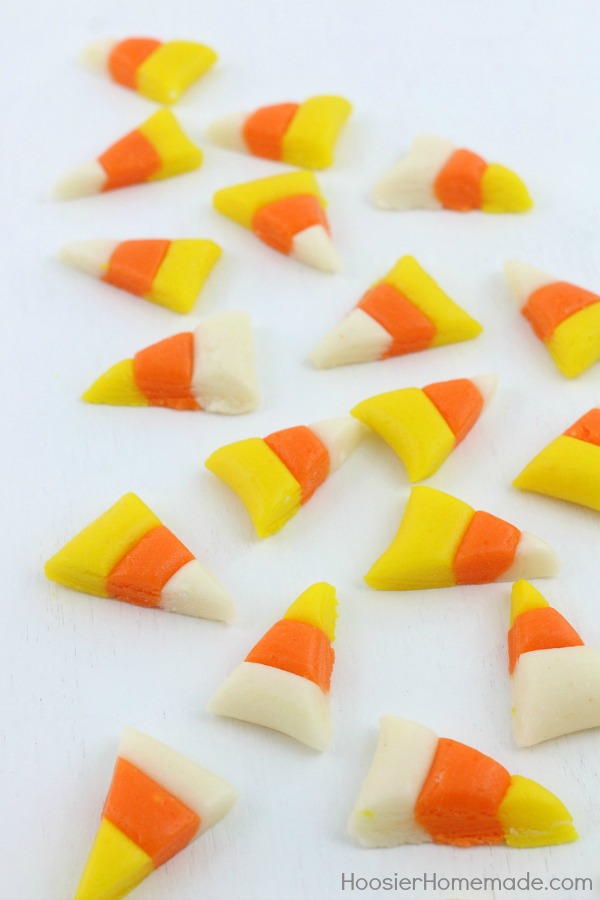 Strawberry Ghosts (Candiquik)

 "Holding the stem of the strawberry, let the excess coating drip off and form the tail."
Ingredients:
1 (16 oz) package Vanilla CANDIQUIK Coating
24 Fresh strawberries
Mini chocolate chips
via Strawberry Ghosts (Candiquik)
Graveyard Cupcakes (Happiness is Homemade)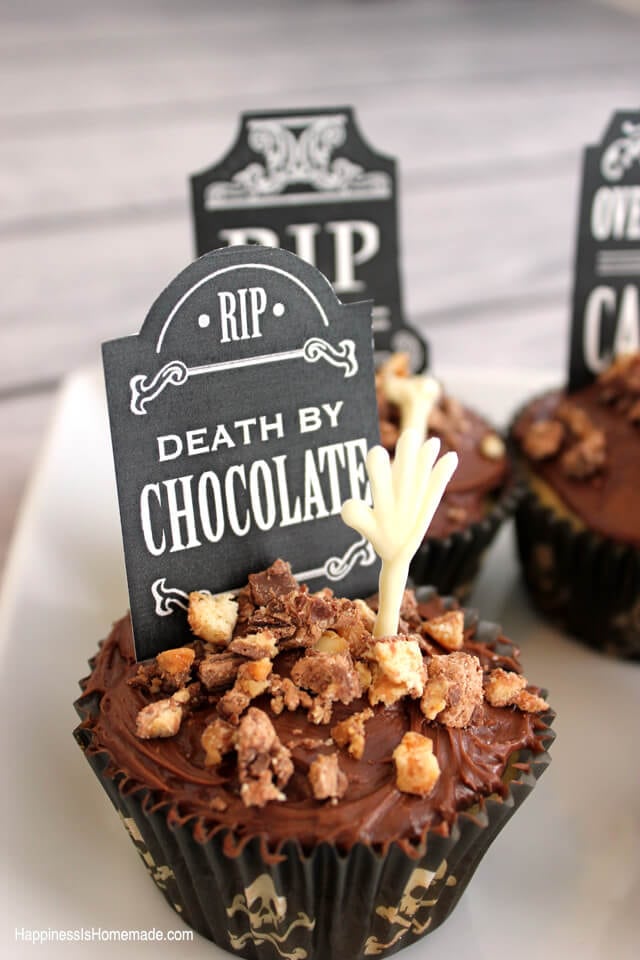 "I started by baking my favorite cupcake recipe and icing the cupcakes with chocolate frosting. Don't worry about making the icing look pretty and perfect – it's supposed to look like the ground anyway! Chop up a couple of handfuls of Mini Snickers, Milky Ways, Twix and 3 Musketeers bars. You can find all of these flavors in the Mixed Minis big bag of Mars candy in the Halloween candy aisle (Download your coupons here!). I greatly prefer the chocolate to filling ratio of the minis the best, but really, any size will work. Sprinkle a small amount of the chopped chocolate on to the freshly frosted cupcakes."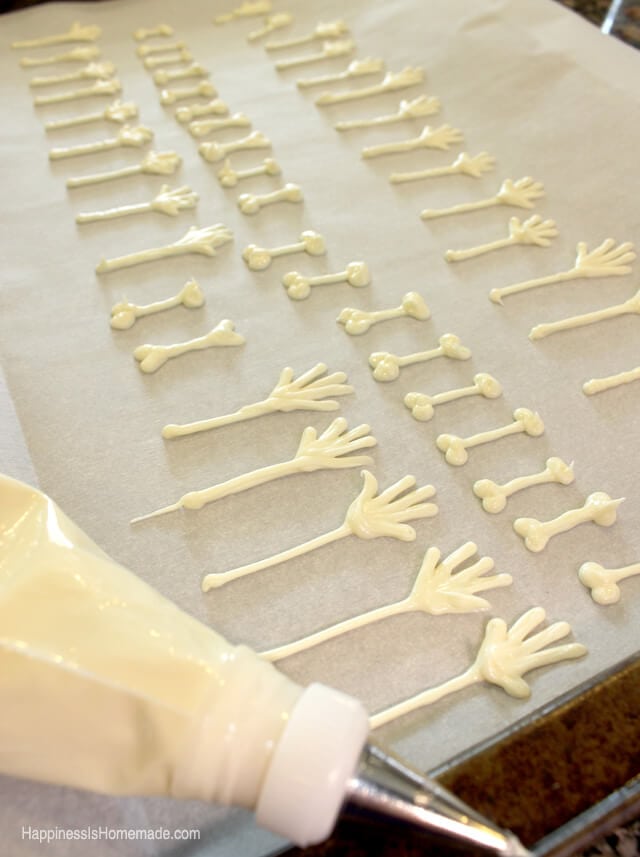 "To make the skeleton hands and bones, simply melt white chocolate chips, and use a piping bag to draw the shapes on to a parchment paper lined baking tray. Place the entire tray into the freezer for about 20 minutes until the chocolate is completely solid."
"When the chocolate pieces are firm enough to handle, carefully peel them off of the parchment paper, and stick them on the tops of the cupcakes." 
via Graveyard Cupcakes (Happiness is Homemade)
Homemade Candy Corn (Hoosier Homemade)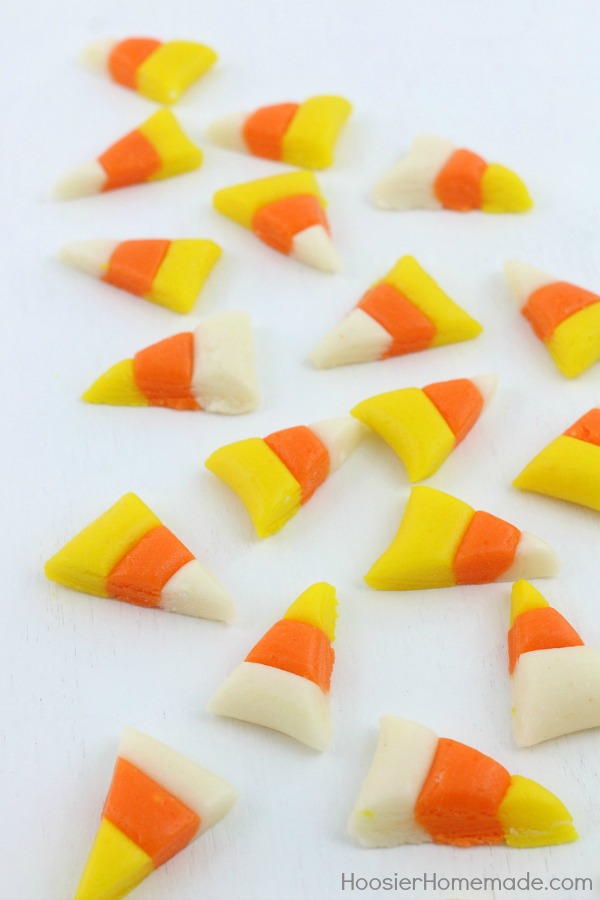 "Yes – Homemade Candy Corn, it's possible and pretty easy too! All you need are some basic ingredients, a strong arm and a little time."
Ingredients:
1 cup sugar, granulated (white)
2/3 cup light corn syrup
1/3 cup butter
1 teaspoon vanilla
2 1/2 cups powdered sugar
1/3 cup powdered milk
1/4 teaspoon salt
Orange and Yellow Wilton coloring
via Homemade Candy Corn (Hoosier Homemade)
If you're planning to make awesome treats this Halloween, invest in good quality silicone baking mats. They're perfect for candy making, chocolate piping, and baking breads and cookies!