Who wouldn't want want a sexier, more beautiful body? Amid all the fad diets and trendy weight-loss programs, nothing beats the beauty regimen nature has intended for us.
Fresh fruits and vegetables have all the nutrients we need for a fit, healthy, and beautiful body! No wonder, more and more healthy buffs prefer clean and healthy fresh juices over heavy, powder-based fortified shakes and store-brought "health" drinks.
Here are some great recipes for fresh juices that will help you kick start your detox!
Tomato with a Kick (All About Juicing)
This is a great juice recipe for those who love Bloody Mary - this version, of course, is a much healthier and cleaner drink, without toxins from alcohol and canned ingredients. If you want a extra kick,  you can sprinkle this juice with a little cayenne pepper - to add tickle your taste buds and boost your metabolism.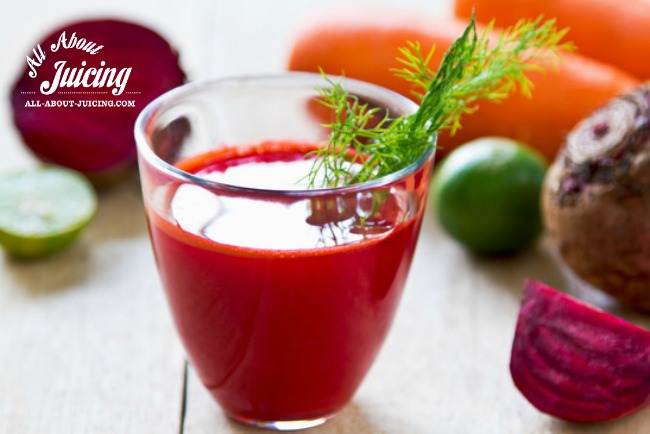 "These work best with a juice fast or a detox diet plan. There are some specific items that are very good for cleansing. You'll find that I use a lot of the same produce in these recipes." 
Ingredients:
2 tomatoes
2 green lettuce leaves
2 radishes
4 parsley sprigs
½ lemon
via Tomato with a Kick (All About Juicing)
Belly Buster Green Juice Recipe (Linda Wagner)
The name of the recipe itself is enough to make us run to the market and buy the ingredients! This citrus concoction owes its zesty flavor to the triumvirate of lemon, lime and mandarin. The apple and cucumber makes this juice super refreshing, a perfect after-workout drink.
"This belly buster green juice is a powerful one! I know everyone is ready to rock their New Year's resolutions so I thought I would share one of my favorite juice recipes for busting belly fat and jump-starting your metabolism!"
Ingredients:
3 medium apples (I used fuji)
1 large cucumber
1 large lemon, including skin
1 lime, including skin
3 small mandarins, including skin
1 head romaine lettuce
via Belly Buster Green Juice Recipe (Linda Wagner)
Carrot, Orange & Ginger Juice for Glowing Skin (The Global Girl)
Make this juice of you want to do your skin a favor. No beauty creams or facial masks can mimic the glow that this vitamin A and vitamin C-rich juice can give you.
"Brimming with fab skin enhancing and liver cleansing beta-carotene (carrot's trademark vibrant orange pigment that's converted by the human body into vitamin A), collagen promoting vitamin C from the delicious oranges, and a dash of detox and circulation enhancing ginger root, this is one healthy brew that hits the beauty jackpot."
Ingredients:
5 large organic carrots (peeled)
5 large organic oranges (peeled)
1 inch of fresh organic ginger root (peeled)
1 organic lemon (peeled)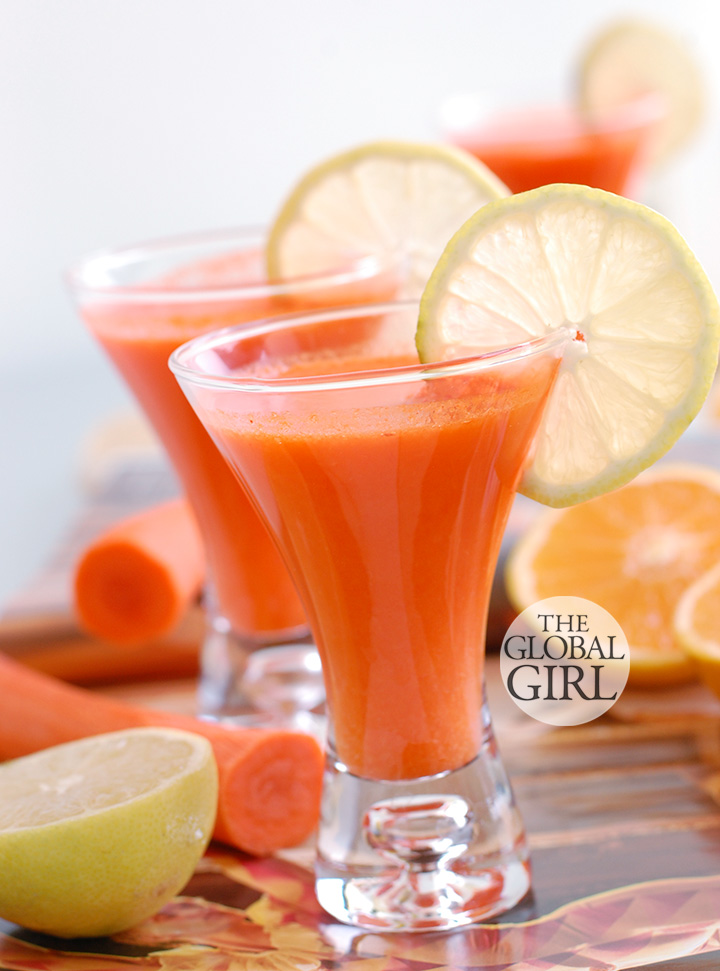 Carrot, Orange & Ginger Juice for Glowing Skin (The Global Girl)
Want to make healthy croutons for your salad? Make healthy cooking a lot easier and more enjoyable by using good quality silicone baking mats. Not only are silicone mats sturdy and durable. Because they're non-stick, you can also cut your clean-up time in half.