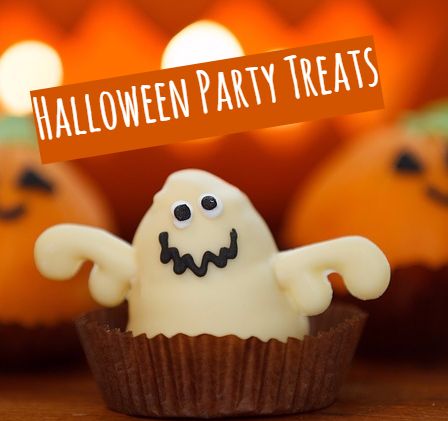 Some people hesitate to throw a Halloween Party because of fear of going through the hassle of preparing refreshments. But holding a get-together should be all about bonding and having fun. Here are some easy recipes that you can make with your kids - let the family fun begin even before the guests arrive!
Super Easy Treats Even Kids Can Make
There are Halloween treats that don't even need cooking or baking. A little imagination and a few minutes to assemble can turn simple ingredients into great treats such as these Black Cat Oreos from Party Pinching.
Black Cat Oreos (Party Pinching)
Ingredients:
Oreos
Frosting
Green M&M's
Pumpkin sprinkles or circle sprinkles
Chocolate chips
Black edible marker
Halloween Cookie Bars For The Win
Decorated with the seasons's colors and sweets, it will surely be enjoyed by kids and kids at heart! 
Halloween Cookie Bars (Mommy's Kitchen)
Ingredients:
1/2 - cup old fashioned or quick oats
1 - cup brown sugar, packed
2 - cups biscuit baking mix
Jiffy, Bisquick, Pioneer or Homemade
1 - egg, beaten
1 - stick margarine, melted
1 - teaspoon vanilla extract
1 - cup butterscotch chips
1 - cup candy corns
Halloween Sprinkles for Garnish
Halloween Cookies That Are Just Too Cute
Here are some of the easiest recipes for cutely-shaped Halloween cookies that are sure to impress your party guests. It's also a nice idea to wrap them up and give them away to trick-or-treaters!
Skeleton Gingerbread Cookies (Our Best Bites)
Ingredients:
1 batch Chocolate Cut-Out Cookies
1 teaspoon orange extract
1 teaspoon ground cinnamon added (or more to taste)
Royal Icing 
2 Ingredient and 3 Ingredient Halloween Treats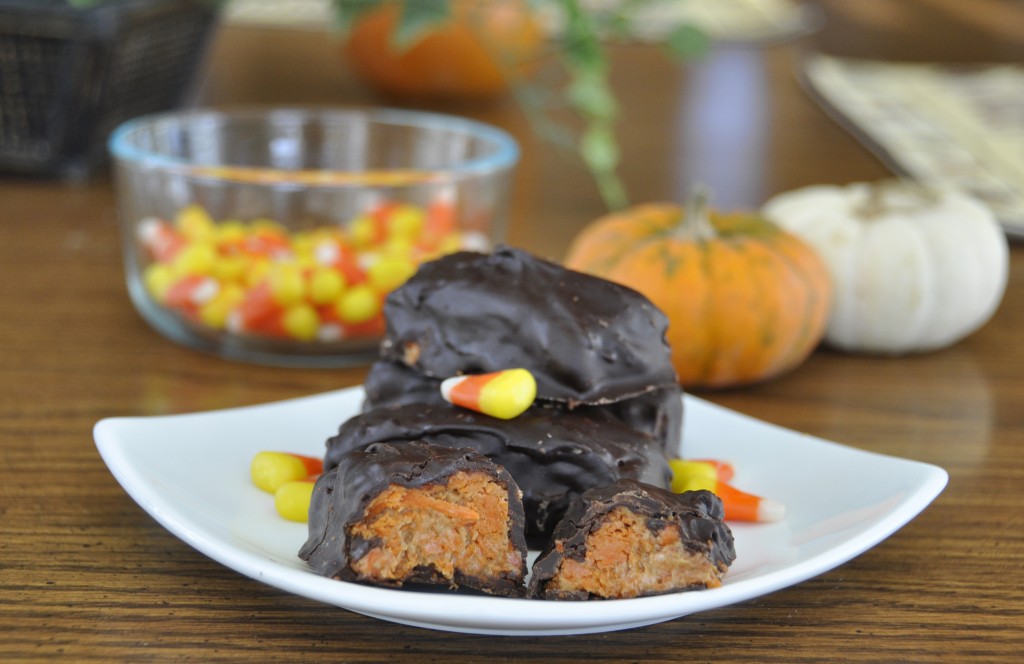 Who says Halloween baking needs to be a big hassle? Here are yummy baked goodies that only require two or three ingredients!
3 Ingredient Homemade Butterfingers (Wishes and Dishes)
Ingredients:
16 ounces, weight Candy Corn
16 ounces, weight Creamy Peanut Butter
3 cups Milk Or Dark Chocolate